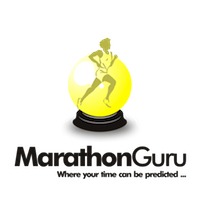 Once again Marathon Guru is offering FREE individual training programs to entrants in the Geelong Half marathon. Catering for all levels, programs provided are all individually tailored to your race goal. It's free to use and enjoy.
Marathon Guru is an online training program that provides the athlete with an intuitive training schedule for your running events. The programs have been developed by 3 time Olympian Lee Troop and the flexibility of the technology built into the system means that each program has a personal flavour tailored specifically each athlete. It is a predictive system that estimates the athletes race time based on their training output. The marathon training program adjusts throughout their training cycle according to the response of the athletes ability to cope with the speed/workload of training prescribed.
If the athlete is unable to keep up with the training times prescribed to achieve their initial race Goal race time it re-adjusts the session times and provides the athlete the slower predicted race result that the athlete will achieve. On the other hand if the athlete is exceeding the training times suggested the program will adjust to a quicker tempo and ultimately predict a quicker race time.
THE BENEFITS OF MARATHON GURU:
Marathon Guru tracks the athletes predicted race time over the course of the training cycle and graphs the progression.
It adjusts the program if you miss sessions due to "lack of time" or injury.
It links with a knowledge database of running tips and advice to assist the athlete in their preparation.
The system also alerts athletes to when new shoes will be required to avoid injury.