A field of 540 competitors faced the starter in the Geelong Half Marathon held in perfect conditions on Sunday morning.
Two time winner, Abere Belay, streeted the opposition to record his third win, missing his course record by only 8 seconds. Anna Kelly won the female section, breaking the record by 37 seconds. She was able to slot in to a group of six that stayed together for most of the race.  A further 71 runners tackled the 5 km event.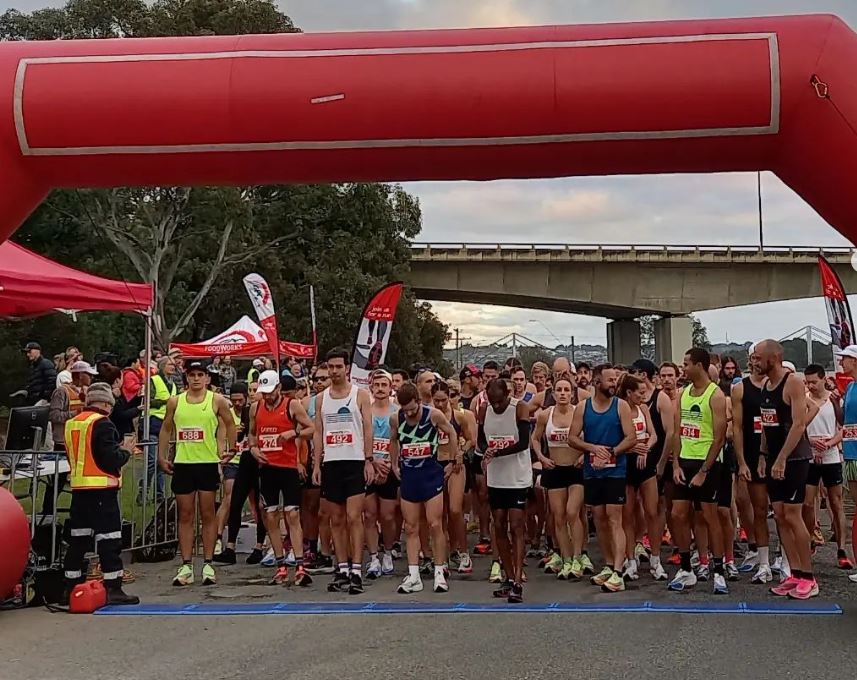 Results:
Open Male: A. Belay 64.40, D. Ridley 66.13.
Open Female: A. Kelly 73.17, R. McGuiness 76.31.
Under 20 Male: J. Cunningham 81.08, H. Gibbs 81.12
Under 20 Female: B. Puglisi 79.22, M. Ioannou 94.35.
Veteran Male: S. Tu 74.57, J. Howe 77.20.
Veteran Female: C. Phillips 94.34, Shazzy. O 96.34.
Masters Male: S. Trutwin 82.50, M. Walder 85.25.
Masters Female: M. Vincent 98.47, W. Parker 102.14.
Legends Male: P. Gaunt 94.24, T. Shepperd 95.10.
Legends Female: P. Galvin 108.53, W. Kelly 121.35.
5 km Male: L. Hanrahan 16.12, J. Sprunt 16.47
5 km Female: H. Tucker 19.28, C. Bowyer 21.52.
Full results are available here.
Next Sunday's race is an 8 km handicap race starting at the Portarlington Esplanade, Melway Ref 444 H6 at 9:00 a.m. New members and invitation runners most welcome. Online entry for members is available at this link.