The field of 68 in Sunday's Kieser 10 km handicap at Geelong Grammar were blessed with another great morning for running. The course ran through Hovell Park to the highway and return.
It was Nicky Angus who continued her recent impressive form to take out victory by 130 metres from Michael Morton with Navid Rashid only 20 metres farther back in third place. A twenty year member, it was a fifth club win for Angus.
Alana Plymin was the fastest female by over four minutes and invitee Zac Thomas was narrowly the fastest male.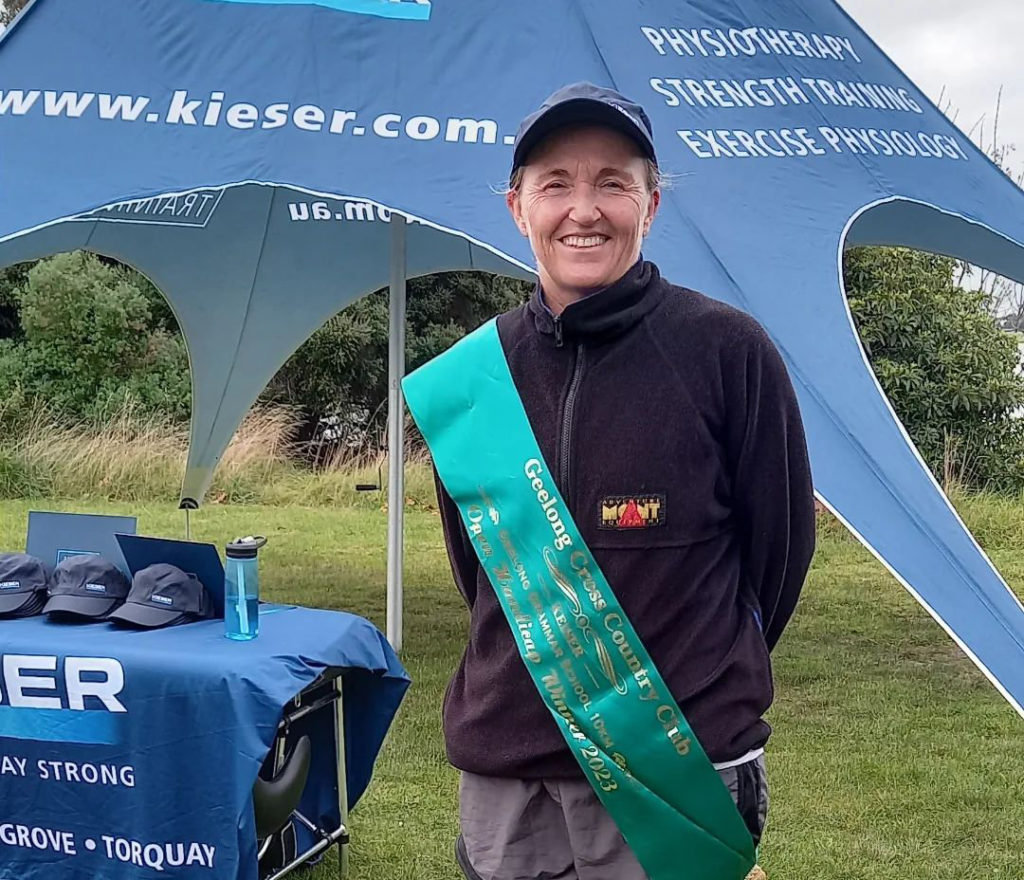 Top 10 Placings
N. Angus 51.21, M. Morton 38.21, N.Rashid 44.25, P.Fuller 45.01, M. Henshaw 59.34, J.MacCarthy 71.57, A. Thompson 40.55, S. Curtain 38.58, D.Marshall 47.12, A. Jenkins 48.06.
Fastest Times
Under 40 Male: Z. Thomas 36.12, L. Drady 36.24.
Under 40 Female: A. Plymin 38.34, L. Burnham 40.08.
Veteran Male: L. Considine 36.51, M. Morton 38.21.
Veteran Female: E. Davis 49.46, D. Anderson 53.01.
Masters Male: Z. Krstevski 43.12, N. Rashid 44.25.
Masters Female: S. Pedersen 47.36, N. Angus 51.21.
Legends Male: K. Walker 42.58, D. Churkovich 46.36.
Legends Female: C. Crawford 53.31, P. Galvin 55.01.
Supervets Male: D. Elward 43.38, P. Fuller 45.01.
Supervets Female: C. Stephens 54.11, M. Blood 87.26.
Magic Money: S. Taylor-Wilson 61.44.
Next Sunday's race is the Ocean Grove Riverside 8km handicap starting at 9:00 a.m. New members and invitation runners most welcome. Registrations close at 8:30 a.m.