A cool breezy morning greeted the 54 hopefuls who turned out for the running of the Strong Bodies 8.2 km handicap at Anglesea on Sunday morning.The tough picturesque course with some serious hilly sections has been a haven for backmarkers in the past but this year it was not the case.
Frontmarker Frank Engelsman overcame a form slump, hitting the lead with a kilometre to travel and streaking away to win by 140 metres from Rob Solly with Jeff Walker 15 metres behind in third. A regular at Masters Athletics on Wednesday nights, it was the first open handicap win for Engelsman, having previously won two sealed races.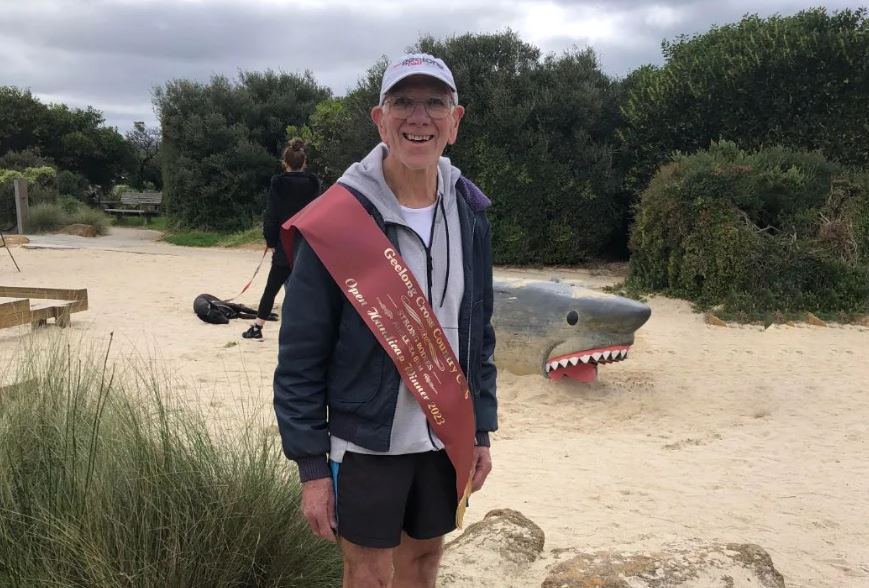 One of the course directors Luke Considine was narrowly the fastest male with Kate Bramley the fastest female in her return to club competition.
Top 10 Placings
F. Engelsman 46.32, R. Solly 37.17, J. Walker 46.10, K. McNulty 35.54, L. Haines 31.46, S. Thompson 37.35, V. Gasper 41.28, E. Gordon 41.01, S.Hamilton 42.12, D. Elward 36.33.
Fastest Times
Under 20 Female: J.McKie 43.31
Under 40 Male: O. Porceddu 32.04, M. Minney 33.15.
Under 40 Female: K.Bramley 34.06, R. Thompson 34.36.
Veteran Male: L. Considine 31.41, L. Haines 31.46.
Veteran Female: J. White 37.08, E. Gordon 41.01.
Masters Male: R. Thomas 32.58, R. Solly 37.17.
Masters Female: S. Pedersen 36.53, N. Angus 42.42.
Legends Male: K. McNulty 35.54, G. Tedoldi 38.40.
Legends Female: C. Crawford 43.14, J. Morton 49.52.
Supervets Male: D. Elward 36.33, P. Fuller 37.51.
Supervets Female: C. Stephens 45.05
Magic Money: A. Ryan 32.34.
Next Sunday's race is the Fyansford Four Bridges 5 km handicap starting at 9:00 a.m. New members and invitation runners most welcome. Registrations close at 8:30 a.m.