A field of 55 assembled in perfect conditions for the time honoured Newgrove Benchtops Eliminator at the Canoe Club. All entrants had to complete both the 4 km and 3 km events with the best performed twenty athletes qualifying for the 2 km final.
Louis Rowan and Shaun Coffey took over the lead with 250 metres to go and try as he might Coffey could not overtake Rowan who triumphed by a metre with Sabine Hamilton 45 metres back in third place. For Rowan who represented Australia in the 2006 Commonwealth Games, it was his fifth club win and his first since 2005. A member for 28 years, Rowan has also sponsored the club for the past 13 seasons through the Steigen business.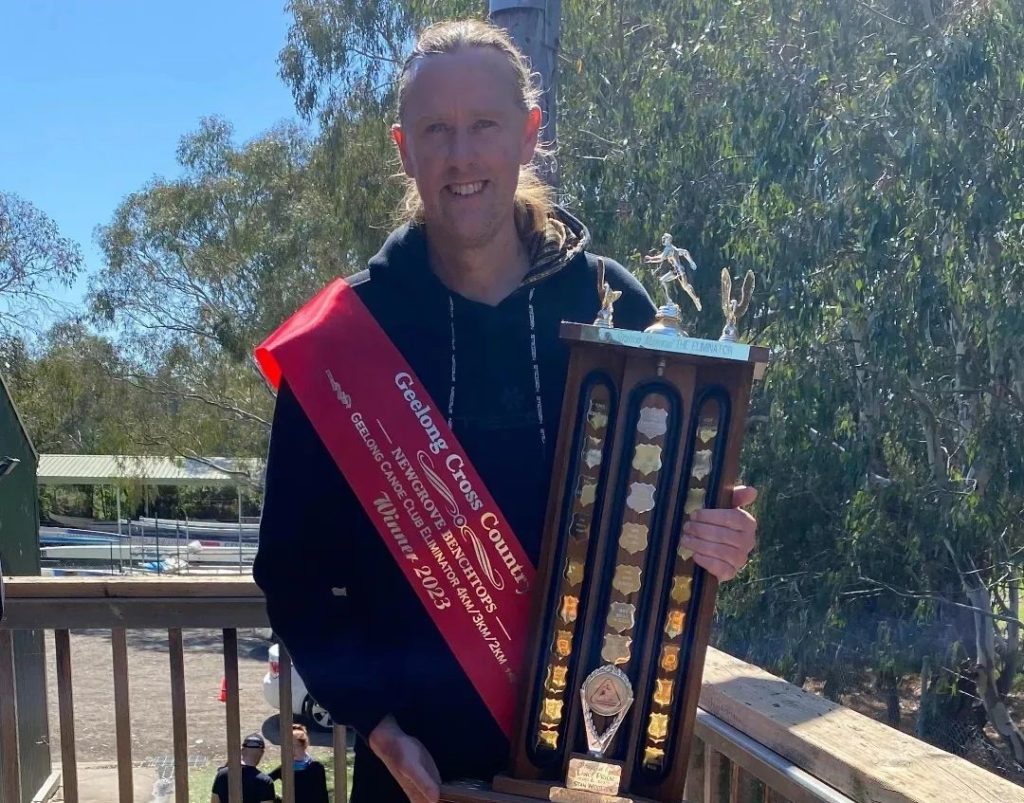 Thanks to Mitch Geall who was the turnaround marshal. Club President, Kevin McNulty was commended on reaching his 400 club run milestone.
Top 10 Placings
L. Rowan 7.01, S. Coffey 7.41, S. Hamilton 8.31, S. Thompson 7.59, M. Minney 6.50, S. Pedersen 7.50, K. McNulty 7.43, J. Foran 7.56, S. Andrews 8.16, D. Marshall 8.21.